My name is Bob Manna. I'm a chiropractor in Georgia.
A few years ago, I took Dr. Rick Warner's Stock and Option Course. I did well, and realized how it would change my life.
After a while, I took Dr. Warner's day-trading seminar. It was a three day intensive course in Tampa. It's two day "classroom" and then one day trading the actual markets lives.
From there, we continued our training in the online day-trading "room" (a.k.a. "the room") where we talk over microphones in real time.. In "the room" Rick's day-trade students meet and learn from Rick, exchange ideas, and alert each other of potential trades we see.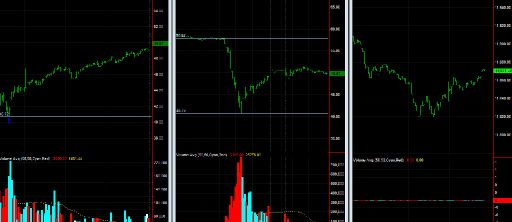 Click to watch short video about day-trading

Unlike the Stock and Options Class where we may have to wait days, weeks, or months for a trade, there are usually several set-ups ever day in day-trading.
We use scanners to find stocks setting up for a good trade, or we may just find them visually.
To day trade effectively, you need at least a morning or two free.
Day trading takes still, and emotional control. It can be extremely lucrative and exciting.
Call me if you have questions, or email me.